Nominated for Best LGBT Podcast by the Podcast Awards three years in a row (2017-2019), Gayish is a gay podcast about stereotypes that bridges the gap between sexuality and actuality. Mike and Kyle talk about gay stereotypes they fit into, ones they don't, and everything in between.
Past topics have included depression, daddies, pedophiles, and gay friendship. We've had guests ranging from YouTuber Davey Wavey (to discuss our visit to a sex hotel), Jeffrey Masters from the LGBTQ&A podcast, a gay priest, a late bloomer who came out in his 60s, and many, many more.
Esquire says Gayish brings "a sense of thoughtfulness along with humor to each topic."  We've been mentioned on Buzzfeed, Oprah Magazine, Queerty, the Houston Chronicle, Hustler, QueerForty, and more. We've appeared on NPR's WNYC podcast All of It and many, many others.
Mike Johnson – Host

Mike is a computer programmer living in Seattle, WA. Born and raised in Eastern Washington, he came out as gay in 2008 at the age of 30. He is an alumnus of Eastern Washington University, where he joined a fraternity (and still volunteers).  He's also a musician, drives a Jeep, and loves beer.
Kyle Getz – Host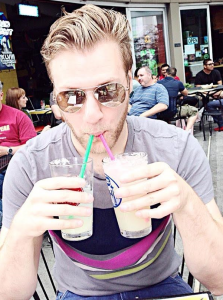 Kyle is a writer living in Seattle, WA with his dog Reynolds.  He grew up in Katy, TX, and went to school at The University of Texas at Austin. Kyle came out when he was 19, and continues to come out all the time since most people confuse his height as a sign of straightness. Kyle enjoys top 40 pop music, wearing t-shirts and jeans, and trying to pretend that he didn't forget your name. More at kylegetz.com.
"Fucking" Dan Garlington – Production Assistant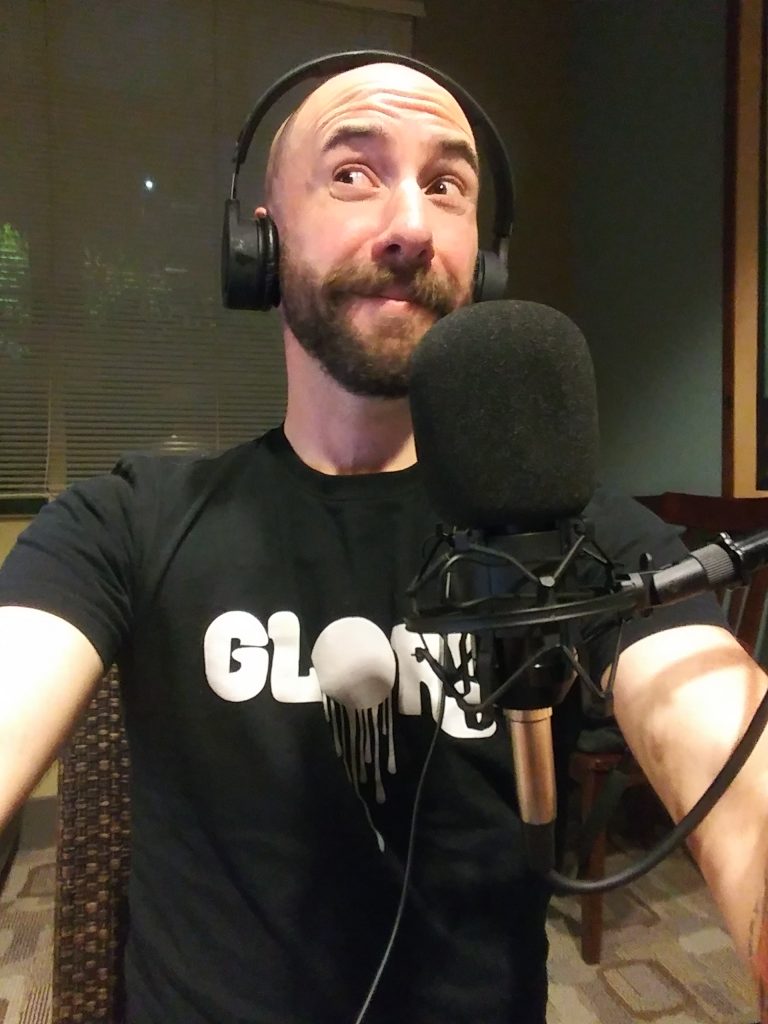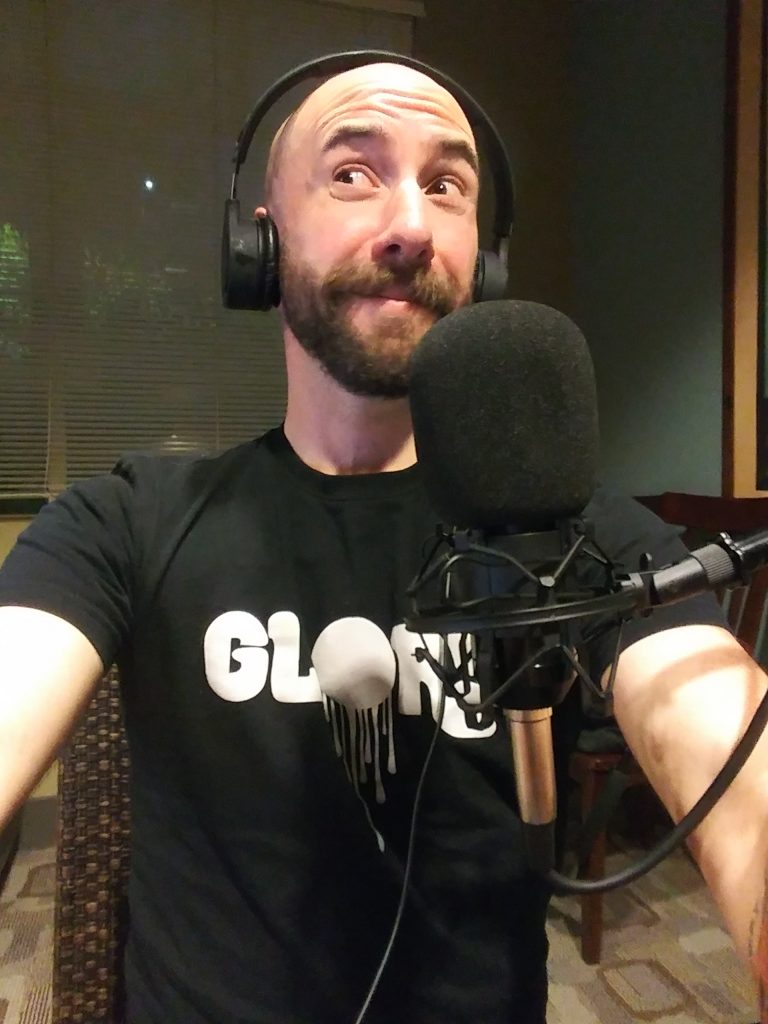 Fucking Dan is a 40-something, tattooed, pierced, polyamorous, cis, white, gay, Scorpio who was born in Seattle and never left the area. He's worked at a pet store, a genetics lab, a tattoo shop, an ice cream parlor, a tech giant, a music shop, a bakery, as a dog sitter, and in multiple theaters doing prop and costume work… but, as of episode 100, he's our production assistant. His responsibilities include fact checking, research, & on-air corrections; social media posts; designing merchandise; and leading many Patreon bonus segments.
The Gayish logo was designed by Cody Shipman.