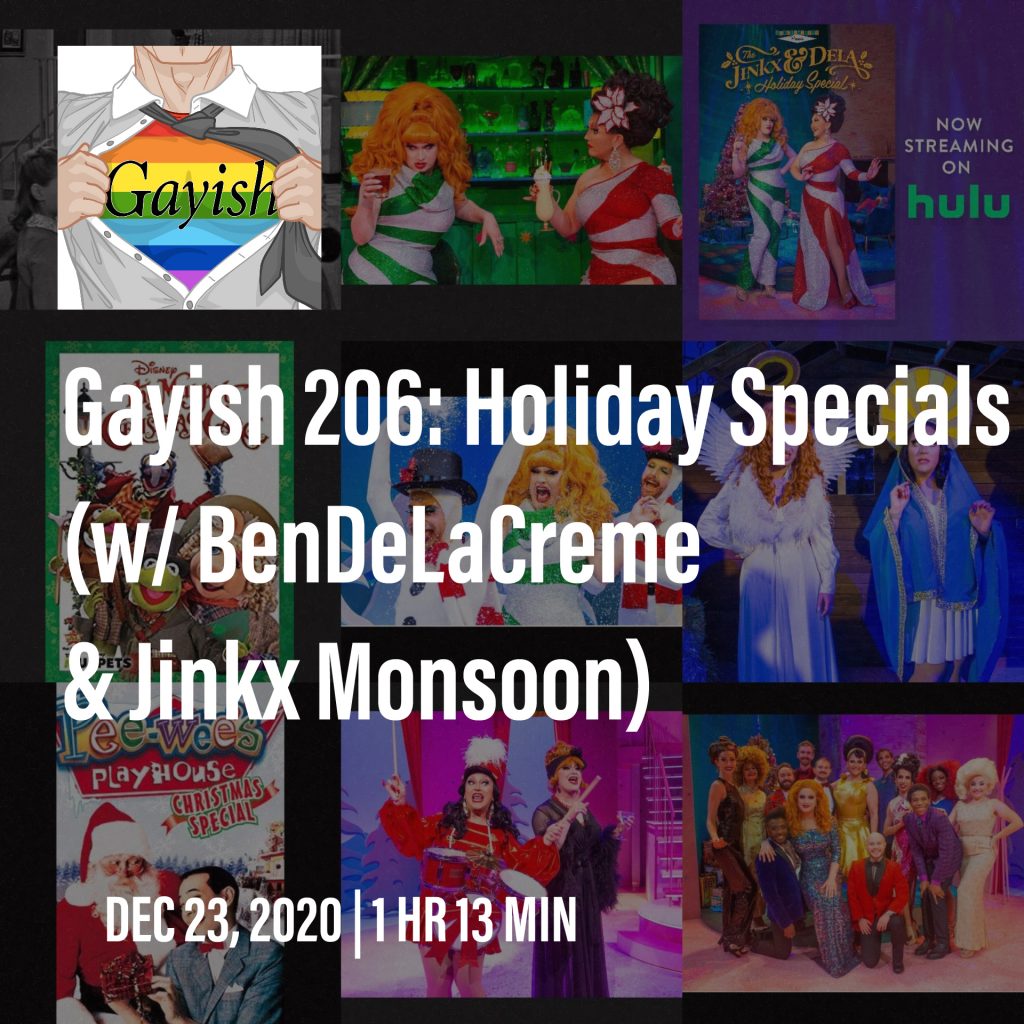 Mike fucks up, there's a gayta throw down, and we have legit famous people on. This episode IS special! BenDeLaCreme and Jinkx Monsoon join us to talk about Drag Race fans, drag as an art form, intolerance within the LGBTQ+ community, and The Jinkx and Dela Holiday Special, available on now on Hulu or jinkxanddela.com.
In this episode: News- 1:39 || Main Topic (Holiday Specials)- 10:43 || Guests (BenDeLaCreme and Jinkx Monsoon)- 24:41 || Gayest & Straightest- 1:02:08
Gayish is a weekly podcast about gay stereotypes. We've been featured in Buzzfeed, Oprah Magazine, Esquire, Queerty, and more. We're available on all platforms and at gayishpodcast.com. Support us at patreon.com/gayishpodcast.