Step 1 – Find some skin toned color knee high socks in a stretchy fabric.  I suggest the ones that aren't super pale, and aren't super black.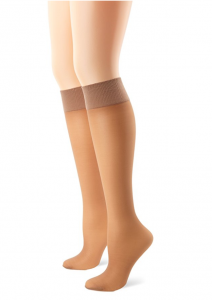 Step 2 – Get some stuffing!
NOTE: In the podcast I call this "quilter's batting" THIS IS INCORRECT. You want the stuff that is loose and not in a roll. It is often called stuffing or fill.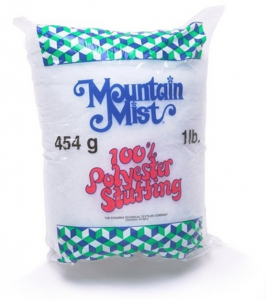 Step 3 – Fill the sock to your desired girth, and tie at the top. I used a clear plastic hair tie.
Start slappin' your friends!